This event is open to all Raider fans. There is no cost to attend this event. The only thing required to pay is the parking to get into the beach. Parking is $15.00 for the day.
We will be between lifeguard stations #17 & #18. We will come into the beach when it opens at 6 am and grab as many fire pits as possible. It is recommended that you arrive as early as possible. This is a public beach and the parking fills up quickly, especially on the weekend. If you are not at the beach by 11 am, it is possible the gates may be closed and you will have to return later in the day after people have left. We will be there all day, from opening until they kick us out at 10 pm. DO YOURSELF A FAVOR AND GET THERE EARLY!!!
HEADS UP!! FORMER RAIDER ODIS MCKINNEY SUPER BOWL XV AND XVIII CHAMPION WILL BE AT RICK "ROCKET" SILOS CAMP SITE. ODIS WILL BE THERE TO MEET AND GREET FANS AND SIGN AUTOGRAPHS!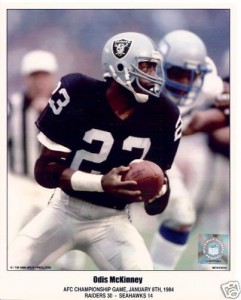 17851 Pacific Coast Highway, Huntington Beach, California 92649
https://www.facebook.com/events/269268763225219/
September 4th Thursday Night Football Packers vs Seahawks at Hollingshead Delicatessen!
A very special night with a tribute to Raider and Packer Legend Ben Davidson.
Come in to win a signed Packer Jersey and other great items!!
Special Guests: Willie Buchanon & Cliff Branch will be signing autographs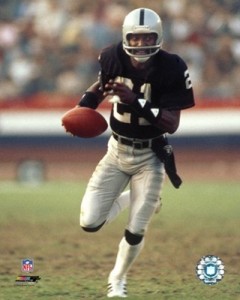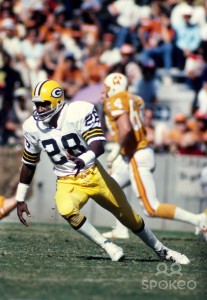 Hollingshead Delicatessen
368 S. Main St.,
Orange 714-978-9467
We will be selling raffle tickets every Sunday for a chance to win 4 tickets to Raider / Chiefs game on Thursday November 20th in Oakland. Raffle Tickets will be $5 each for this chance to win 4 tickets to the game.
Killarney's Pub & Grill
209 Main St, Huntington Beach
(714) 536-7887
CANCELED DUE TO SCHEDULING CONFLICT
June 6th – Friday
Guest:<b>Adam Kennedy
The Tilted Kilt  ORANGE
1625 W. Katella Ave. Orange, CA 92867