Saturday Nov 7th  Join us for a special signing with Anthony Davis & Reggie Kinlaw as our Guest at The Hall of Fame NFL Signing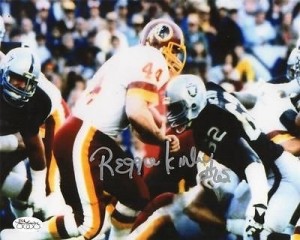 Reggie Kinlaw Super Bowl XV and XVIII Champion will be signing autographs with us.
Anyone that purchases Anthony Davis 'Kick-Off Concussion" Book through Lulu.com and Amazon.com and brings it to the show will get it autographed for free. This book ties in with the soon release movie "Concussion" Staring Will Smith, to be released in December. Click on the image of the book above to buy it through Lulu.com.
Frank and Son Collectable Show
19649 E. San Jose Ave.
City of Industry