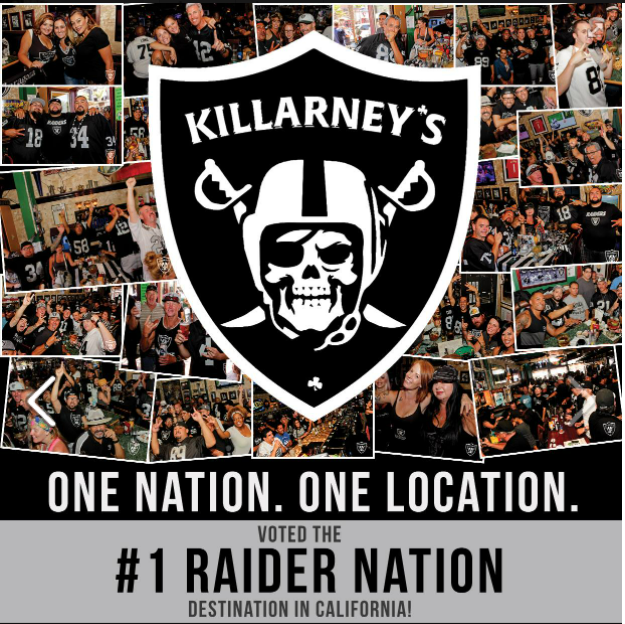 DRAFT DAY PARTY:
Thursday April 23rd:
Killarney's is giving away:
1. An autographed Tom Flores Trophy signed at my Feb 29th event.
2. AND a reserved table for the full Raider Season!!!!

ALSO we will up at Santa Maria on May 30th for the Black Hole event and Elks parade and street fair!
We will keep you posted.
Here is a list of invited guests:
Tom Flores
and the Congress of Retired Players
Bob Grant
Ron Brown
Marv Fleming
Harold Jackson
Joe Sweet
Reggie Grant
Killarney's Pub & Grill
209 Main St, Huntington Beach
(714) 536-7887
*This schedule is subject to change with the evolving situation.